Clinical Pilates
Pilates is an exercise method that includes both physical and mental conditioning to improve physical strength, flexibility and coordination. It particularly focuses on core control, spinal mobility and support as well as alignment and control of the limbs during movement, all of which play a role in prevention of injury and improving posture. Pilates originated through Joseph Pilates in the early to mid 1900s and has developed over time with advancements in research into many different forms. Clinical Pilates is a style of Pilates that utilizes specialty equipment and an individualised program of exercises. At VSRC we use a combination of various apparatus including the Balanced Body Allegro II reformers, trapeze tower, wunda chair and mats throughout the session, as well as small exercise equipment such as swiss balls, dumbbells, magic circles, theraband and balance equipment. Because of our wide range of equipment, our Clinical Pilates service can be individually tailored from beginner to advanced to cater for all needs.
At VSRC, our Clinical Pilates instructors are highly qualified and have trained across multiple teaching methods including DMA, Polestar Pilates International and the Australian Physiotherapy & Pilates Institute (APPI). The majority of our instructors are also Osteopaths. The instructors regularly complete continued professional development and training to ensure we are providing the best service we can. This gives us a well-rounded knowledge base and the expertise to safely assess, diagnose, treat and rehabilitate your injury or create an overall well balanced pilates workout program that is specific to you.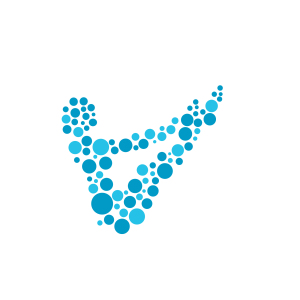 Clinical Pilates is a great option for improving:
Overall body conditioning
Posture
Strength
Flexibility
Spinal mobility
Balance and coordination
Clinical Pilates may also assist with the following:
Back pain
Pelvic instability
Scapula instability
Sporting injuries
Pregnancy and Post Natal
Osteoporosis or Osteopenia
Management of spinal pathologies such as disc injuries
Complement high performance training
To find out more about clinical pilates or to determine if it is right for you please call us on 03 9787 7702 and speak to one of our instructors.
We are happy to work with other health practitioners and personal trainers to ensure your program complements your current treatment plan and fitness activity.
Your Program – Initial Consultation, Program Design & Classes

Initial Consultation:

Our Initial Pilates Consultation is approximately 60 minutes in duration. After you book an appointment with our reception staff or online, one of our Clinical Pilates Osteopaths will sit down with you and take a thorough medical and injury history and determine your goals. This ensures that we can design a program tailored to you.

We then will perform a thorough physical screen to highlight your focus areas and start teaching the fundamental exercises to introduce you to the Pilates equipment that you will be using in future sessions. All patients must undergo an initial assessment, even if they have received Osteopathy or Massage services from the clinic or have taken Pilates at another studio.


1:1 and 1:2 Classes:

After completing the initial consultation, you may be required to participate in a number of 1:1 or 1:2 classes to familiarise you with the correct muscle activation, postures and Pilates exercises in a well supervised environment. Once your Instructor has determined that you have grasped the fundamentals of Pilates and have developed the control, they will invite you to join the group, 1:4 classes. However if you prefer the individual treatment, we do offer private and 1:2 sessions ongoing.


Small Group Classes (1:4):

These sessions are for individuals that have successfully completed their Initial and 1:1 classes and have been deemed ready for a group setting. You will still receive an individualised program and attention from the Instructor, however it will be shared with up to 4 people in the class.

Initial Assessment & 1:1 Consultations:

You can claim your initial assessment or 1:1 consultation if completed by an Osteopath after your appointment via our Hicaps facility. Your rebate amount will depend on the level of cover you have with your private health fund. If you are unsure if you are covered for Osteopathy please contact your health fund directly.

Pilates 1:2 & 1:4 Classes:
Claiming private health rebates for pilates classes needs to be completed directly with your health fund. To determine if you have coverage please contact your health fund directly, it is not covered under Osteopathy.

Studio Etiquette and What to Wear

We recommend you wear comfortable exercise clothing for Pilates classes, avoiding zips and belts as they become uncomfortable in certain positions and can damage the equipment. We also encourage you to remove any jewellery and watches so they do not get broken or damaged.

Due to standing exercises on the equipment and balance work, at VSRC we have a grip sock policy. Grip socks must be worn to every class to ensure safety and hygiene. A complimentary pair of 'Move Active' Grip socks is included in our Introductory package. Additional pairs can be purchased at reception for $16.95 and come in various sizes and patterns.

Introductory Offer – $184
Initial Consultation: Screening Assessment & Program Design
2 x Small Group Classes
Free Pair of Move Active Grip Socks
*Expiry Date: 2 months from date of purchase

Initial Consultation: Screening Assessment & Program Design – $120
60 Minutes

1:4 Small Group Class: 
50 Minutes – maximum of 4 people
Casual Class – $45
5 Class Pack – $210   (Expiry date: 2 months from date of purchase)
10 Class Pack – $400 (Expiry date: 4 months from date of purchase)

1:2 Small Group Class– $75 per person
50 Minutes – maximum of 2 people

1:1 Private Consultation – $94
30 Minutes

1:1 Private Consultation – $138
60 Minutes

Concession rates are unavailable for pilates classes, our discounted pricing options are available when purchasing a class pack or via special offers available throughout the year.

We have a strict 24 hour rescheduling or cancellation policy. If you miss your consultation or class or do not provide 24 hours notice the full class fee will be charged.